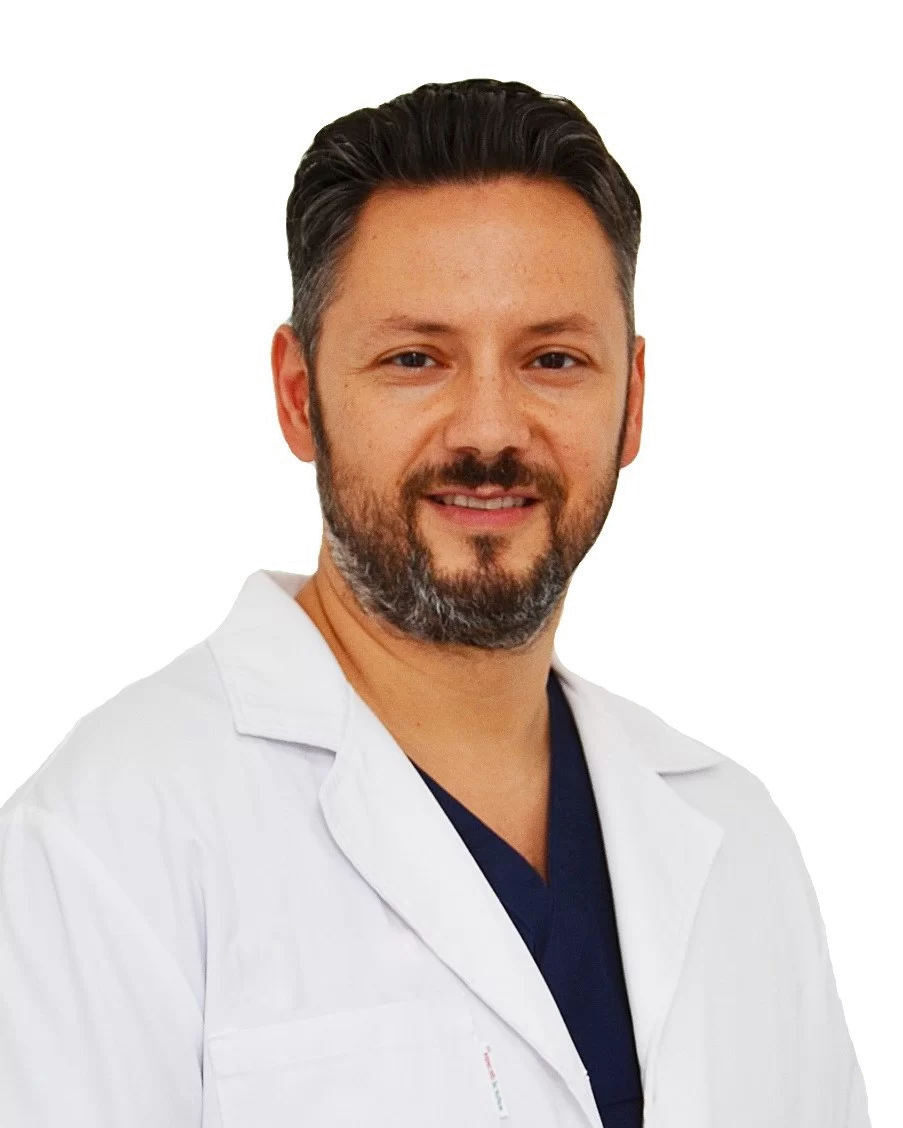 Neurosurgeon and director  of American NeuroSurgery Institute. Specialist in ULTRA minimally invasive spine surgery, scoliosis, robotic surgery, neuronavigation and the surgeon with most experience in spine decompression and fixation  in Europe.
What we usualy treat in our center:
Spine and Brain Conditions
Degenerative Disc Disease

Herniated Discs

Sciatica

Spinal Stenosis
Spondylolisthesis
Scoliosis
Osteoarthritis
Osteoporosis and Vertebral Fractures
Cerebral metastasis
Meningioma
Gliomas
Surgical Spine Treatments
Decompression Surgery
Spinal Fusion
Laminectomy
Kyphoplasty
Vertebroplasty
Artificial Disc Replacement
Motion Preservation
Non-Surgical Spine Treatments
Pain Medications
Heat and Cold Therapy

Exercise

Physical Therapy
Injections
Welcome to the neurosurgical clinic of the American Neuro Surgery Institute® (ANSI) in Romania. ANSI was founded by Dr Stefan Mindea, former Director of Minimally Invasive Spinal Surgery and Spinal Oncology at Stanford University Medical Clinic, USA. Dr Mindea has focused his entire career on technological innovation, medical devices, and the use of highly advanced non muscle-cutting surgical techniques for treatment of even the most complex pathologies. At ANSI, we have more than 15 years experience in treating complex brain and spine disorders with the most minimally invasive techniques practiced at world renowned institutions in the USA.
Dr Mindea specializes in 5 areas:
en bloc brain tumor surgery with awake craniotomy/cortical mapping to offer the lowest risk of tumor recurrence.
spinal tumor surgery and complex spinal reconstruction surgery (for failed surgery, spinal infections, or surgical
reintervention.)
the ULTRA minimally invasive technique for cervical disc herniation surgery via cervical disc arthroplasty (insertion of
highly performing artificial cervical disc prosthesis), lumbar disc herniation or lumbar disc reherniation, spinal stenosis
and spondylolisthesis, making us one of the most progressive and advanced neurosurgery practices in Europe.
the ULTRA minimally invasive spinal prosthesis or spinal fixation surgery. Our technique offers the least traumatic
and most minimally invasive solution with a 1 day hospitalization.
endoscopic carpal tunnel surgery (median nerve compression) via 8mm incision on an outpatient basis.
At ANSI and Dr Mindea, be prepared to be pleasantly surprised at how advanced your surgical treatment options can be. With ANSI, you will not get standard or classic surgical recommendations like at the majority of the big clinics which involve big incisions in the muscles of the back and neck, blood loss, pain, long hospitalizations and recovery times. At ANSI, we will offer the most advanced surgical options practiced at the most elite institutions in America close to your home. Get ready to be treated like all of the major professional US athletes get treated at the best hospitals in America, with the most cutting-edge surgical techniques so that you can get back to living a happy and active life, pain free!
Every year we receive a large number of patients that come from around the world including the USA, Canada, Europe, United Arab Emirates, Israel who seek world-class US-level neurosurgical treatment in Europe. Our patient's needs drive us to find solutions, through technical excellence and innovation, with the goal of improving quality of life. To achieve
this, we have a highly qualified network of US professionals and the support of the latest technology coupled with world class neurosurgery experience. Join the thousands of satisfied patients that entrust us with their health and well-being each and every year.
You can contact ANSI clinic for a consult, second opinion, or MRI review via:
Email:
[email protected] or [email protected]
Telephone:
+40 749 27 27 71
(011 407 492 727 71 as dialed from the US)
WhatsApp:
+40 749 27 27 72
Monday – Friday
08:00- 17:00
To send your MRI or CT scan for review, please use www.wetransfer.com for sending the contents of your CD to our email address, [email protected]
THE RIGHT DIAGNOSIS
A correct diagnosis is the basis for finding an effective treatment. For this reason, we takes extreme care in diagnosing each pathology, addressing each case in a totally individualized way, getting all the information and tests needed in each case
PERSONALIZED TREATMENT FOR EACH PATIENTS
Starting with the diagnosis, our medical team offers a totally personalized treatment for the patient, betting on innovative and effective methods. The treatment option recommended will depend on the state of the problem and its possible evolution, thus with alternatives ranging from conservative treatments to surgery.
THE ULTIMATE TEHNOLOGY
Our use of the latest technology is one of the things that makes us stand out and positions us as leaders in neurosurgery and non-invasive spine surgery. Tools such as the O-Arm Intraoperative Scanner, IONM or the Mazor X robotic surgery system, among others, allow us to carry out our treatments in a safer and more effective way.
TREATMENT JOURNEY PLANNING
We help our patients find the best place to stay before or after hospital admission. You can find more information about hotels and restaurants near our clinic from our staff.
You have all of our support during your jurney for felling good again!